LOS ANGELES
Everyone deserves access to affordable, quality healthcare coverage and services. You can enroll for health insurance if you have life changes like losing health coverage or having a baby, or if you qualify for Medicaid or CHIP. Details on HealthCare.Gov
Make it a priority to apply for the 3 resources below if in Los Angeles upon receiving an official diagnosis. It will benefit your child as it relates to accessing free to low-cost therapies, medical equipment, specialized doctor's visits, etc.
Regional centers (RC) are nonprofit private corporations that contract with the Department of Developmental Services to provide assessments, determine eligibility for services, and offer case management services for people with developmental disabilities in California. Get a referral from your child's doctor and inquire on your local RC's referral requirements.
Each center provides diagnosis and assessment of eligibility and helps plan, access, coordinate and monitor services and supports. Once eligibility is determined, most services and supports are free regardless of age or income.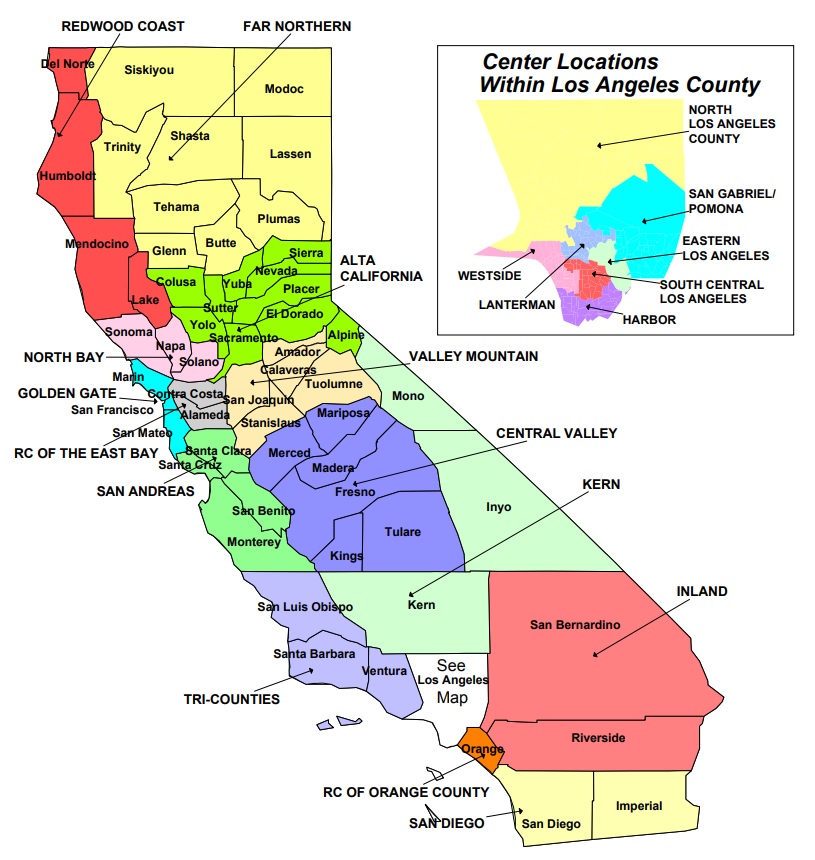 The state of California has 21 regional centers and 7 are in Los Angeles county that provide specialized services for people with developmental disabilities. Assessment and diagnosis, family support, advocacy for legal protection, and many more services are available for individuals and their families.
The California Medi-Cal Assistance Program is California's Medicaid program serving low-income individuals, including families, seniors, persons with disabilities, etc. It helps pay for medical expenses for people with disabilities and others who qualify. Apply by mail, in person (County Social Services Office) or online (Covered California Website).
Your child can possibly qualify for Medi-Cal even if you are not low-income by submitting an institutional deeming waiver (HCBS-DD) to your local Department of Public Social Services completed by your partnered regional center. You have to be a qualified client of the regional center to be even considered for a waiver.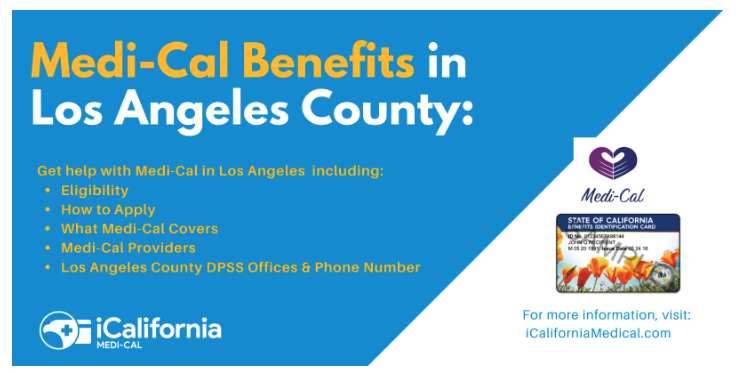 California Children's Services (CCS)
CCS is a state-funded program that provides diagnostic and treatment services, medical case management, and physical and occupational therapy services to children under age 21 with CCS-eligible medical conditions. Examples of CCS-eligible conditions include but are not limited to, chronic medical conditions such as cystic fibrosis, hemophilia, cerebral palsy, heart disease, cancer, traumatic injuries, and infectious diseases producing major sequelae. CCS also provides medical therapy services that are delivered at public schools.
Access information on LA County Public Health Office – Children's Medical Services, CCS Program page:
How to apply

Eligibility

FAQ

CCS Handbook
Keep in mind that if you have private insurance, providers are required to bill a CCS client's private insurance first before billing the CCS program. Then if authorized and approved, CCS will pay for anything that the insurance does not.